Upper Merion Middle School, (King of Prussia, PA )- Four presentations of Private Cathay's Secret to eighth graders covering writing process and researching the novel.
Sisters of the Valley Readers Club (Scottsdale, AZ)- Read portions of the novel and Q&A.
Philadelphia (PA) Book Festival - Vender
S.T.A.R. - Reading and presentation for Sisters Together Against Racism social group.
(Pleasantville, NJ)
Our Lady's Senior Residence (Pleasantville, NJ) Reading and Q&A
Collingswood (NJ) Book Festival - Vender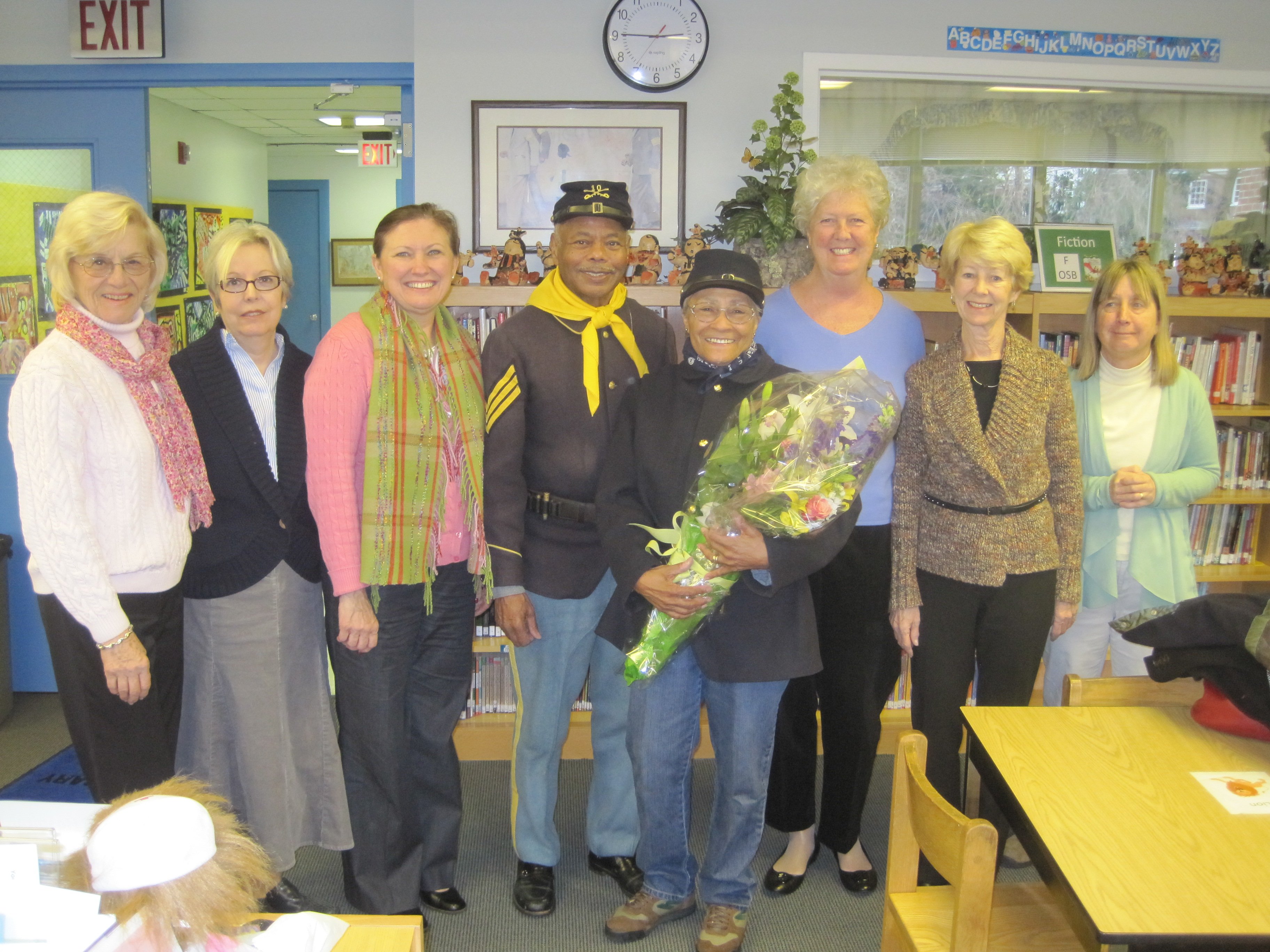 Montclair Kimberley Academy (Montclair,NJ) Four presentations. Research
techniques with handouts and reading. Brookside teachers' presentations.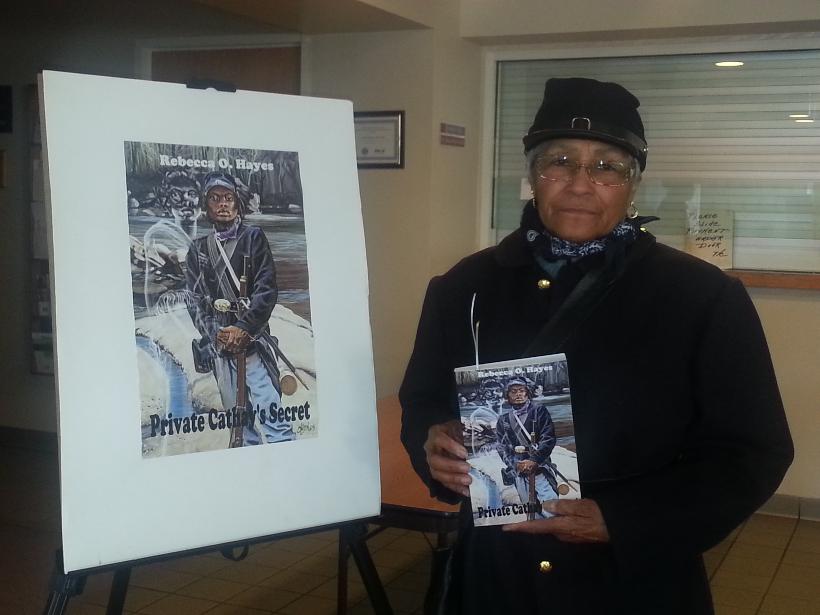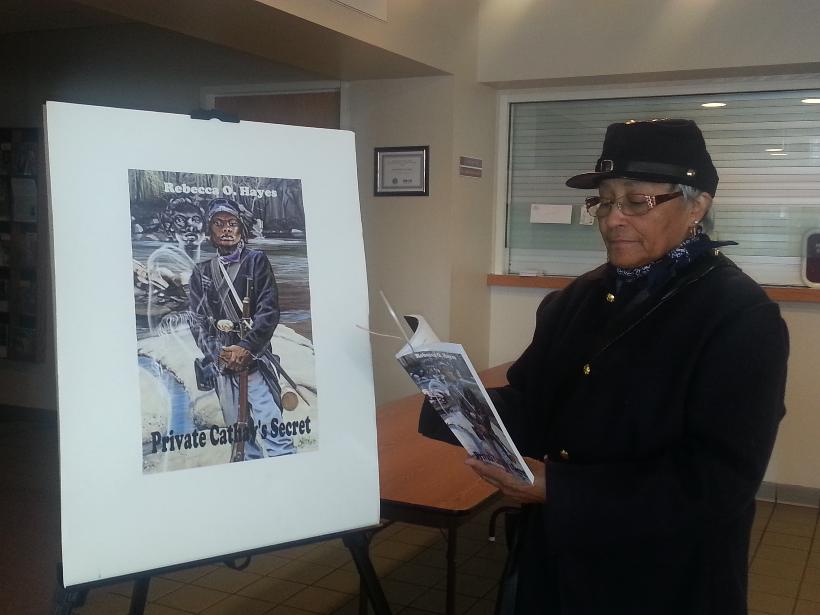 Appearance at Friends of Upper Merion Black History Festival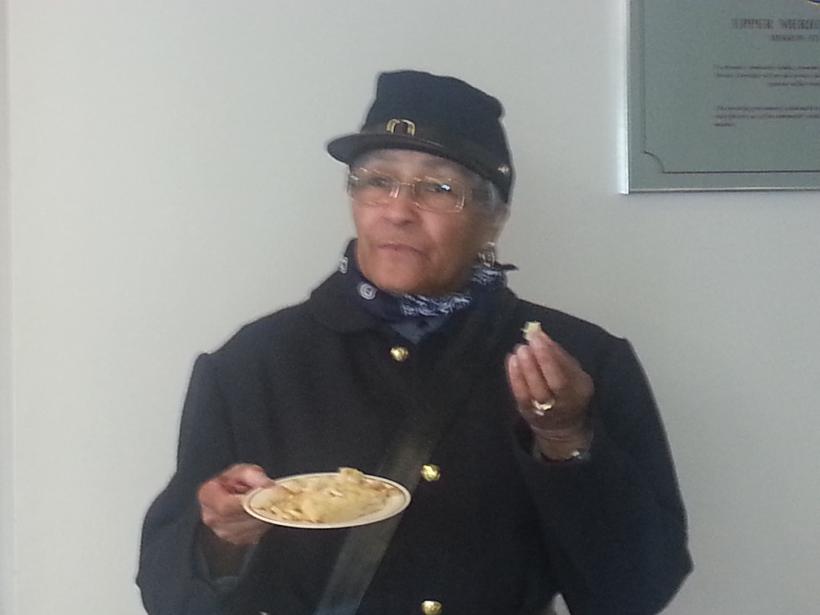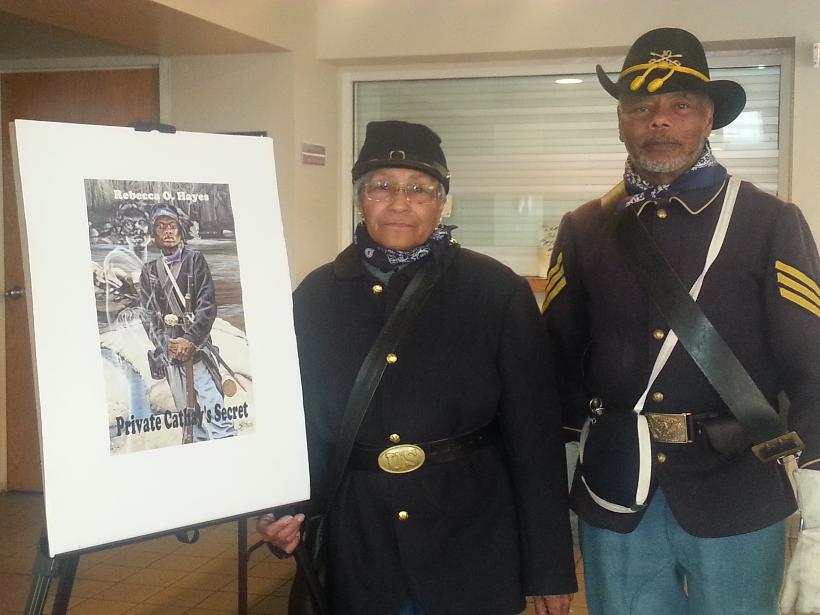 Author appearing with Buffalo Soldier Re-enactor, Sgt. Roland Hayes
Presentation at Friends of Upper Merion Library Black History Festival
UPPER MERION — Black History Month was observed at the township building Saturday, February 8. The Friends of Upper Merion Library presented a Black History program titled "The Road to Freedom Through Culture, Community and Civil Rights."...Picture credit: Adrianna Hoff,Times Herald, Norristown http://media.timesherald.com/2014/02/08/photos-black-history-month-celebration-at-upper-merion/#3